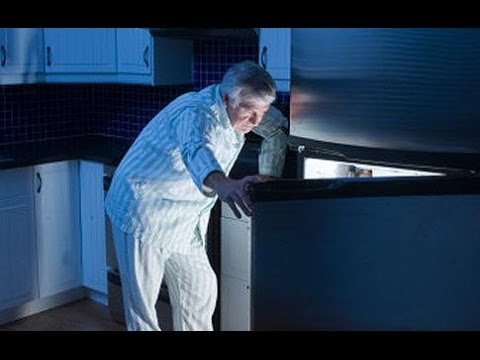 Regular eating after 8 PM leads to weight gain, according to modern research. Study after study has shown that those who dine late in the evening typically have waistlines two inches larger than those who dine earlier. The results of these kinds of studies underscore the ancient wisdom of Ayurveda.
Ayurveda provides the knowledge of how to live one's life in accord with the natural rhythms and cycles of nature. The classic Ayurvedic daily routine is based on a foundational understanding of nature's functioning and the acknowledgment that we are a part of nature. When we are living in tune with nature's cycles it means that all our mind/body systems are supported by the same cosmic forces that maintain the world around us.
Understanding the Ayurvedic daily routine means understanding the three doshas, Vata, Pitta, and Kapha, and how their influence changes throughout the day. Pitta dosha, which is responsible for transformation and metabolism, peaks in the daylight hours from 10:00 AM to 2:00 PM. For this reason, Ayurveda recommends eating one's main meal at noon, when one's digestive powers are at their peak.
The second Pitta cycle is from 10:00 PM to 2:00 AM. This Pitta cycle is a more subtle cycle of transformation. This is the time for the body's self-repair mechanisms to kick in. Research has found that even our joints contain little biological clocks that trigger repair mechanisms to heal aching joints at night — if we are asleep. If we are active during this late hour Pitta time, the energy that is meant to be used for regeneration and repair ends up being spent in other ways.
Even if we are asleep, if our body is  trying to digest food from a big, late-evening meal, the results of  will be sluggish and not as effective as the mid-day digestive process. Not only will our body fail to process the food efficiently, this attempt at digestion will draw energy away from what our body should be doing during the late night hours: healing and regenerating on a cellular level.
Going to bed before 10:00 is one of the greatest health tips on record. Sleep is right up there with nutrition and exercise in terms of its importance in keeping us healthy.
While we sleep, our body is hard at work performing repairs on the heart, blood vessels, brain and other tissues that help keep chronic disease at bay. When we cut back on sleep, we cut back on the body's all-important nightly maintenance schedule. Eventually, this neglect will take its toll, setting the stage for major problems.
(As an aside, Ludwig van Beethoven kept an early bedtime routine, going to bed at 10 p.m. at the latest. He was able to optimize his early-morning routine (a time when Vata predominates, encouraging creativity) because he was fresh and vitalized from a properly timed night's sleep.)
Modern research has been making the connection between the body's natural biorhythms and weight gain for some time now. A 2013 study showed that when we don't get enough sleep we trigger reactions in the brain that confuse the signals of tiredness and hunger, and that this can lead to increased cravings for sugar and starchy foods. In Ayurvedic terms, we would say that an increase in Vata (due to a lack of rest) causes the body to crave Kapha foods in order to reestablish balance. Another study found that sleep loss not only boosts hunger but also slows the rate of calorie burned, promoting weight gain.
Yet another study took a look at "night owls"; people who ate the same amount of calories per day as those who went to bed at normal times, but ate a larger proportion of those calories at dinner or after 8:00 p.m. Researchers found that calories consumed after 8:00 p.m. were most strongly associated with weight gain, and concluded that it is not only the quality of your diet that matters, but the time of day when you are eating.
Lead author on the study noted, "The study suggests regulating the timing of eating and sleep could improve the effectiveness of weight management programs." This is why The Raj Ayurvedic weight loss programs can be so successful. Ayurveda takes into  into account not only your individual body type and the way your body reacts to specific foods, but also your entire daily routine and your relationship with the world around you. Getting back in step with the cycles of nature means that your body can function in a more effortless and effective mode, no matter what you want it to accomplish.