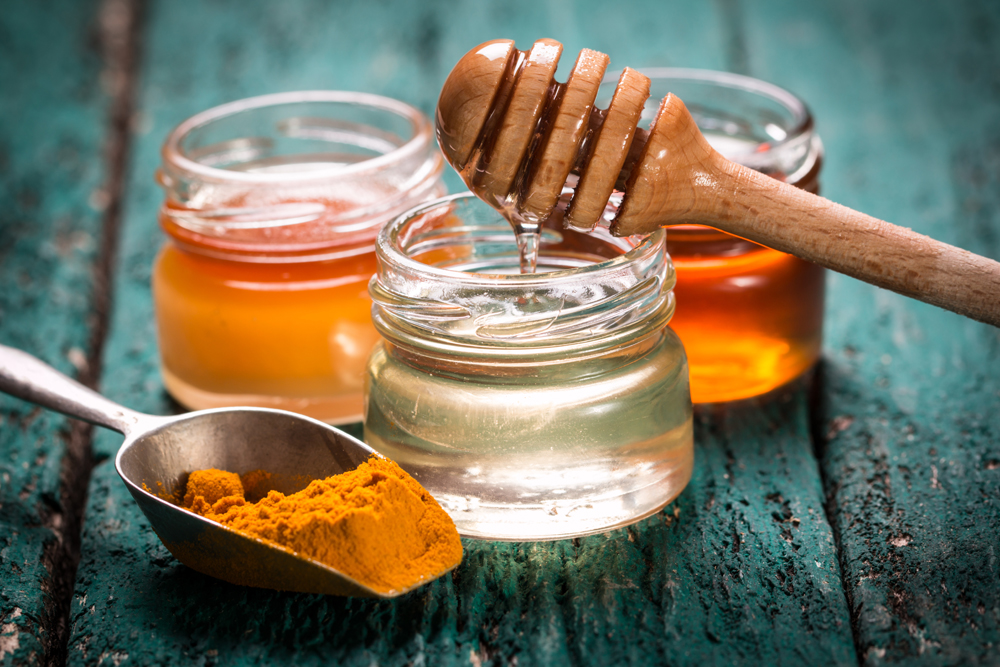 The change from Vata season to Kapha season is not as clear as the change from Kapha to Pitta, or Pitta to Vata. Both Vata and Kapha are characterized by cold. When the dry cold of fall and early winter transforms into a wetter cold, this heralds the switch of seasons. Often this change occurs in February or March. But if your climate is exceptionally cold and dry, the increase in Kapha may not happen until March.
During Kapha season, cold is accompanied by increased moisture (snow or rain), cloud-covered days and a feeling a heaviness. You may feel a tendency to "hibernate" during this time—and you may also be more likely to catch a cold or the flu.
Lifestyle Tips for Kapha Season
Here are some tips to help you stay balanced, warm and dry during Kapha season.
Eat hot food—hot in temperature and in spices as well.
Drink hot, stimulating drinks, such as teas with ginger.
Cut down on refined sugars. Substitute raw, unheated honey instead. Honey is the only sweetener that is also astringent and has the ability to reduce Kapha. Please note: best to buy honey that has not been heated and do not cook with or heat your honey. Add it to hot drinks when they are at "sipping temperature". When honey is heated it changes its properties and is difficult to digest.
Favor foods with the following tastes: astringent (such as beans), spicy (chili peppers or curry powder, for example), and bitter (bitter greens and spinach). While you may find yourself tempted to start eating more salads as winter turns to spring, it is better to avoid cold and raw foods.
Early to bed, early to rise will help maintain health in both Vata and Kapha seasons.  As Kapha season progresses, the sun rises earlier and earlier. If we are constantly waking up after the sun rises, during the Kapha time of the morning (from 6:00 am to 10:00 am) we will feel sluggish and tired all day. This habit can affect our digestion and result in the build-up of impurities (ama), which can predispose us to allergies and congestion.
Try to exercise in every morning. Getting some good, brisk exercise during the Kapha time of the morning (6:00 – 10:00) will help you maintain a healthy balance during this wet and cold season. Just as sleep is the number-one tool for balancing Vata, and as diet is the number-one tool for balancing Pitta, exercise is the number one tool for balancing Kapha.
Get the Most from Your Food
Digestion tends to be sluggish during Kapha season. Here are some ways to help you perk up your digestive fires:
Try eating a ginger pickle before lunch or dinner. To make a ginger pickle, slice a thin piece of fresh ginger root (peeled). Sprinkle the slice with lemon juice and salt and eat it about 15 minutes before a meal.
Be sure to remain seated for 5 to 10 minutes after you finish eating in order to give your digestion a chance start processing the meal.
Diet
Eat More
Light, dry, and warm foods
Foods that are spicy, bitter and astringent
Fruits which are lighter, such as apples and pears
Raw, uncooked honey: honey is the only sweetener that decreases Kapha because it has an astringent quality along with sweetness. (Do not cook with honey. Honey can be added to drinks such as tea when the temperature is "sip-friendly". Heated honey can interfere with digestion and create ama.
Lighter grains such as barley and millet
Salt
Sore Throat Relief
If you feel a sore throat coming on, try taking 3/4 teaspoon of raw honey mixed with 1/4 teaspoon of turmeric. The astringent tastes of turmeric and honey help to dry up congestion and prevent a sore throat.
Recent research from Oxford University has shown that honey is more effective for treating coughs, sore throat and the common cold than antibiotics or over-the-counter medicine. Honey is filled with anti-microbial compounds and has been used for centuries as a topical antibiotic in traditional medicine. Additionally, because it is sticky and thick, honey can coat the throat, reducing irritation.
*Please note that honey should not be given to children aged under one year old due to the risk from bacteria that can produce toxins in a baby's intestines, leading to potentially fatal infant botulism. 
Of course, if your cold symptoms last more than two days, be sure to see your doctor.
Kapha season is also the perfect time to check in with an Ayurveda expert or to schedule Ayurvedic purification treatments (Panchakarma).