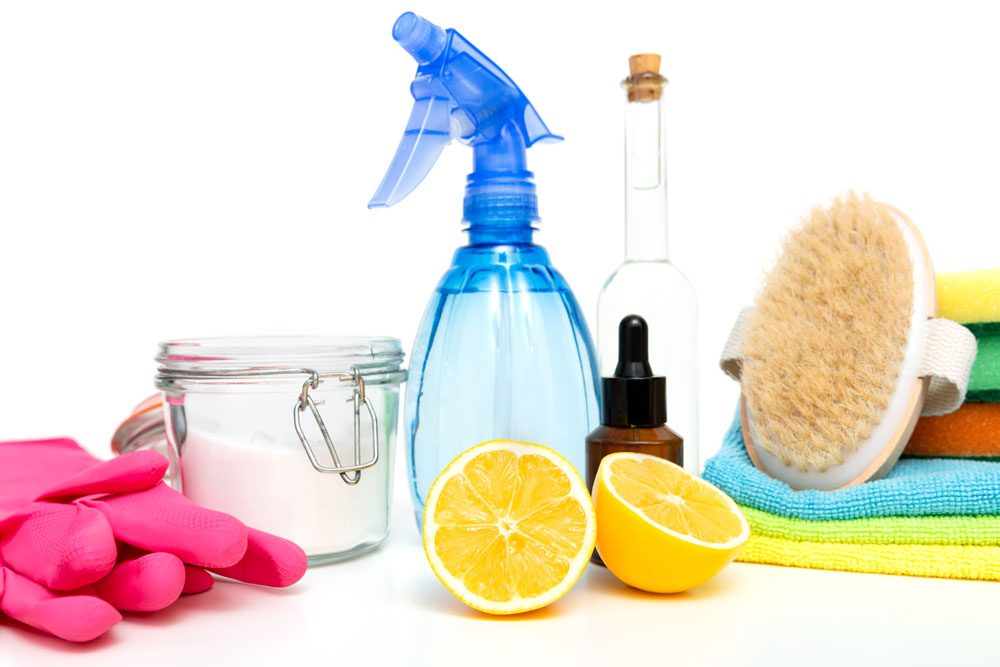 You can eat right, exercise regularly, take vitamins and herbal supplements, even meditate to get rid of stress—but in our modern industrial age, this still may not be enough to stay healthy. More and more, research suggests that reducing environmental toxins is a necessity.
Hazardous industrial chemicals absorbed by the body have been linked to immune, reproductive, endocrine and nervous system disorders. Every year more than 84,000 chemicals are put into American food and products. The Environmental Working Group, an American environmental organization that specializes in research and advocacy, found an average of 200 industrial chemicals and pollutants in the umbilical cord blood of infants born in the US.
Tests detected a total of 287 chemicals from pesticides, consumer products, food packaging and environmental waste, including BPA, flame-retardants, PCBs, and even DDT.
The culprit: "Lipophilic toxicants"
Lipophilic toxicants are chemicals that are stored in lipids, or fats, in the body. This means that they are not water-soluble. They attach to, and can only be removed by, fat. These chemicals generally have a half-life ranging from 2.5 to 15 years. A half-life is the time required for the concentration of a substance to decrease by half.
Because they are fat-soluble, the human body is unable to efficiently process these man-made chemicals, so they accumulate in the body over time, cause a wide range of symptoms and disorders. These chemicals also put stress on the liver, as they must be converted by the liver to become water-soluble.
The solution: Panchakarma
The traditional purification treatments of Ayurveda (Panchakarma) have been shown to be uniquely effective in ridding the body of these fat-soluble toxins. These treatments utilize non-toxic oils to loosen and remove lipid-soluble toxicants from their deposited sites in the body, allowing for their excretion.
No other purification treatment has been demonstrated to reduce these by significant amounts. Published research has shown a 50% reduction with just a 5-day treatment. This is impressive considering it takes 2.5 – 15 years for these toxins to make their way out of the body naturally.
Common Fat-Soluble Environmental Chemicals
PCBs
PCBs are only one of over 200 dangerous manmade chemicals that we are exposed to every day. Despite the fact that PCBs have been banned for over 30 years, 95 percent of Americans have light levels of PCBs and other toxic chemicals stored in their blood and organs.
Thousands of medical studies have linked PCBs to thyroid disease, diabetes, heart disease, liver damage, memory problems, etc. Breast milk may become contaminated, affecting infants.
BPA
A chemical used in plastics, BPA imitates the sex hormone estrogen in your body.
This synthetic hormone can trick the body into thinking it's the real thing –has been linked to breast and others cancers to reproductive problems, obesity, early puberty and heart disease. According to government tests, 93 percent of Americans have BPA in their bodies!
Dioxins
Dioxins are by-products of a wide range of industrial processes such as paper manufacturing, mineral production, oil refining and chemical and municipal incineration. Dioxins affect our health by interfering with a cell's ability to turn on and turn off genes. When dioxin in present in a cell, gene function can either be blocked or kept on continually.
How to Avoid Environmental Chemicals
Avoid eating animal products. Fat-soluble chemicals build up in the fat cells throughout the food chain. When you eat fish and animal products, you are ingesting their life accumulation of toxins.
Buy organically grown fruit and vegetables.
Get a drinking water filter certified to remove atrazine.
Go fresh instead of canned – many food cans are lined with BPA. – or research which companies don't use BPA or similar chemicals in their products.
Say no to receipts, since thermal paper is often coated with BPA.
Avoid plastics marked with a "PC," for polycarbonate, or recycling label #7. Not all of these plastics contain BPA, but many do – and it's better safe than sorry when it comes to keeping synthetic hormones out of your body.
Buy or create your own natural cleaning products. 
Avoid products containing bleach.
Do not use pesticides and herbicides in your garden and lawn.
Enjoy regular yearly Panchakarma treatments. Sweating and other traditional forms of purification will not help remove fat-soluble toxins. Even dieting alone (reducing fat cells) will not help, because remaining fat cells absorbs the toxic load. Ayurveda purification treatments can help eliminate fat-soluble toxins from the cells, brain and liver.