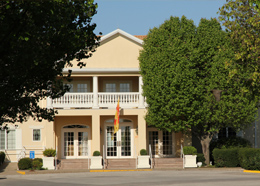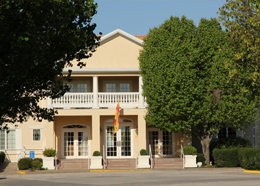 The Ideal Destination for Your Life-Changing Wellness Retreat
For 25 years The Raj has led the field in Ayurvedic treatments — gaining a reputation as America's premier Ayurveda Health Center. By accepting no more than 15 guests at a time, The Raj is able to maintain a high quality of individualized service and treatment. The result is a unique experience of nurturing attention and care.
The Raj is the only facility outside of India specifically built to offer the traditional Ayurvedic purification treatments, known as Panchakarma. Our French country-style facility encompasses 36,000 square feet and includes two treatment wings, 15 single and double bedrooms, dining rooms, our Vedic health office, meeting rooms, and an exercise room. Guests can chose single or double rooms, with expansive views of the surrounding natural landscape.
Located on 100 acres of rolling meadows and woodlands in Iowa's heartland, The Raj offers an ideal environment to transform and rejuvenate.